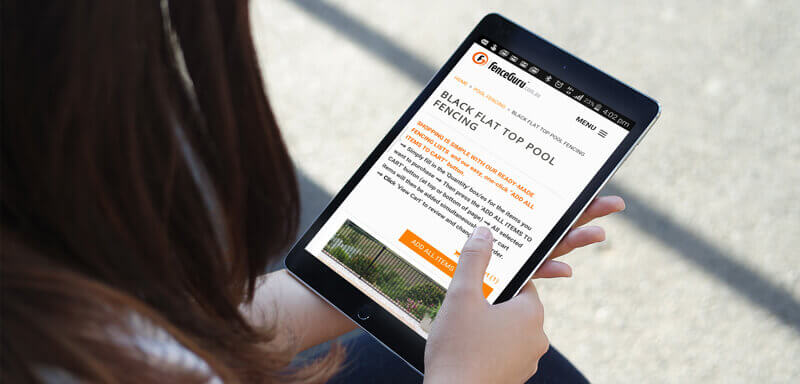 SAVE lots of money by buying DIY home and pool fencing online, and 'doing-it-yourself'
Fence Guru is all about DIY fencing ... with 25 years experience in the fencing industry, Fence Guru has been created to be your convenient 'fast & easy online fence store', for all your DIY home and pool fencing needs. Our aim is to make ordering easy and enjoyable, and to save you money at the same time, while maintaining 100% professional quality products.
Buying DIY fencing could not be easier with our 'Smart Shopping Lists'
Each DIY fencing product type is conveniently arranged in a shopping list. The list contains all the items that you need for that type of fencing, including all fence panels, fence posts, fence panel fittings, gates and gate fittings. To order simply scroll down the list and add to your cart the quantity that you would like to buy of each item.
Do you need help with you DIY fencing order, including DIY pool fencing and glass pool fencing?
I have 25 years of continuous 'hands on' experience in all aspects of the supply, manufacture and installation of fencing for your home and pool. If you need help with your order give me a call or fill in the 'contact us' form. I am more than happy to help!
When you purchase fencing online from the 'Fence Guru™ Fast & Easy Fence Store' ... you are guaranteed of quality products (only from National Australian Suppliers) at the best possible prices! … and your new fence will be safely and carefully delivered direct to your door! ... how great!
I hope that you enjoy the 'Fence Guru™ Fast & Easy Fence Store', and wish you all the best with your new DIY fencing project !
Regards Dale Smith - Founder of Fence Guru